gretEDV company statement
Lifelong learning is part of our business. We provide the "state of the art" or - if required - "state of the science" of software development issues and IT-related laws
fresh
from conferences and seminars directly to our customers.
5. Göttinger Forum IT-Recht
Göttinger Verein zur Förderung des internationalen und nationalen Wirtschafts- und Medienrechts e.V.
Date: 13.-14.02.2019, Place: Göttingen, GER
Conference link
The forum is one of the oncoming flagship events for Lower Saxony, including presence of the LFD Niedersachsen.
Privacy Camp Brussels
by EDRi
Date: 29.01.2019, Place: Brussels, BE
Conference link
The privacy camp is an avant-garde conference on privacy, mainly driven by (h)activists.
Privacy Engineering Workshop
by European Union
Date: 28.01.2019, Place: Brussels, BE
Conference link
The Privacy Engineering Workshop is hosted by the EDPS (European Data Protection Supervisor), the highest ranked Data Protection officials.
IT-SA
by Nürnberg Messe
Date: 10.10.2018, Place: Nürnberg, GER
Conference link
The IT-SA is the german flagship conference in IT security and data protection. It is every year a great pleasure to be there and gain as much information as possible.
IT-Security conference
by Vogel IT Medien GmbH
Date: 03.07.2018, Place: Hamburg, GER
Conference link
The IT-Security conference is an IT-SEC-vendor-paid full service conference with great speakers. Very small, but always some new highlights which are not bright enough to shine on the big conferences. This time it was Panda Security as top Eurpean Anti-Thread vendor.
IPEN Privacy Engineering Workshop 2018
by the European Data Protection Supervisor
Date: 15.06.2018, Place: Barcelona, ESP
Conference link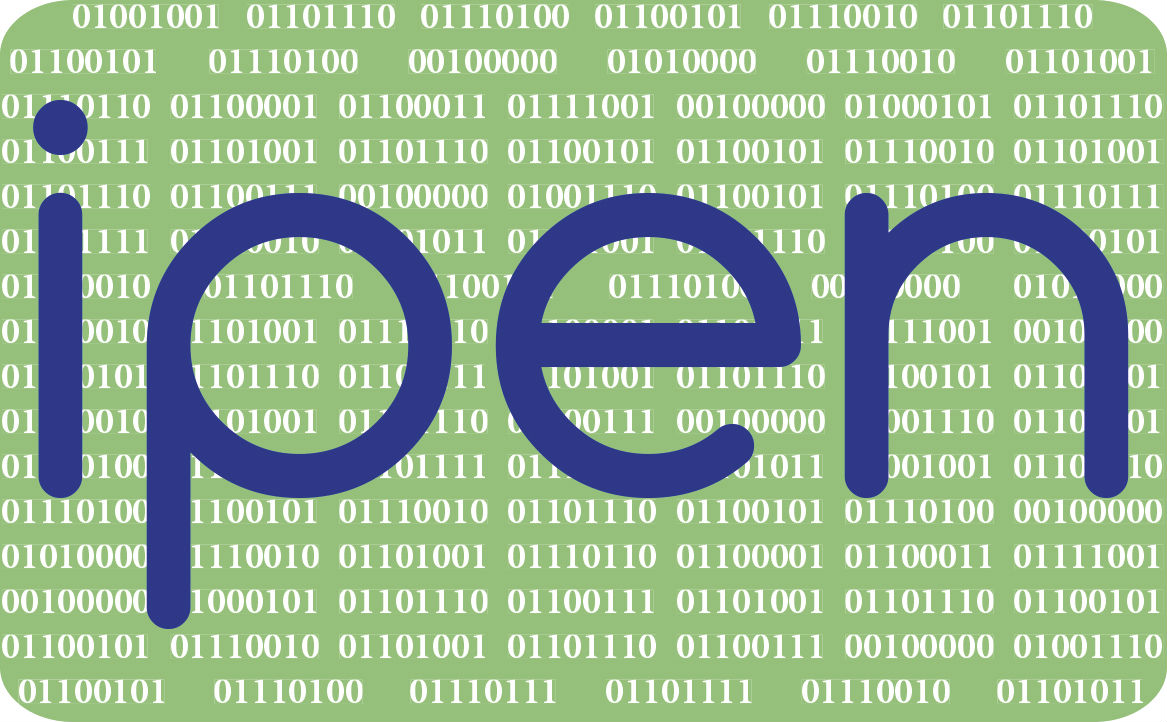 The Workshop gave an update about the things running in the major league of privacy. CEO Markus Grete is very glad he was allowed to hold a talk there.
His presentation is here available for download (Powerpoint available for IPEN members on request)
Leibniz-Symposium on artificial intelligence
by the L3S Research Lab at the campus of the LUH
Date: 24.05.2018, Place: Hannover, GER
Conference link
The L3S hosted a symposium about AI. Very nice industry related talks from Talanx, Volkswagen, HaCon, IBM Health etc. and cool lightning talk round with around 50 short sessions about AI.
Workshop on cybersecurity
by the L3S Research Lab at the campus of the LUH
Date: 16.05.2018, Place: Hannover, GER
Conference link
The L3S was offering this workshop - supported by the Ruhr-Universität Bochum - and it was really nice. Very interesting talks from a chief security office of talanx group and very amazing talk offered by the institute of IT law in Hannover about different EU regulations and why they do not really fit together.
Machine Learning and AI for the Sciences - Towards Understanding
by the L3S Research Lab at the campus of the LUH
Date: 04.05.2018, Place: Hannover, GER
Conference link The L3S invited Prof. Dr. Klaus-Robert Müller for an interesting talk about common AI systems and the first steps of algorithmic transparency, the first steps of understanding what neuronal networks classify why. It was very interesting to listen what is already possible.
Artificial Intelligence, Robotics and Law - State of Research and Open Legal Issues
Date: 23.03.2018, Place: Hannover, GER
Conference link The Robotics and AI Law Society (RAILS) is the legal answer to the increasing digitization of our modern society. RAILS is committed to the responsible development of intelligent systems. It works on a legal framework that allows for technical developments, avoids discrimination, ensures equal treatment and transparency, protects democratic principles and provides for an appropriate participation of all actors in the economic results of digitization. RAILS held a workshop at the Leibniz house in Hannover and were glad to attend it. The aim of this first event is to demonstrate the legal implications of AI and robotics in an interdisciplinary manner and to bring together both existing and emerging open legal issues in the different areas of law. This is intended to create the basis for the research questions to be addressed by RAILS in the coming years.
Fraunhofer IESE Office opening Date: 01.03.2018, Place: Berlin, GER
Conference link
We attended the Fraunhofer IESE (Institute for Experimental Software Engineering) Representative Office opening in Berlin. During the course of the opening, there were talks in regard to the current technological challenges around the topics of Industry 4.0, Data Sovereignty and Smart rural areas.
A brief summary of the topics tackled by Fraunhofer IESE are
Data Science: The most attractive professional field of the 21st Century
Data Overview in the age of smart ecosystems and Data-economy
Digital Innovation in Deutschland
BaSys 4.0-Industry 4.0 middleware
Smart Rural Areas
NetLawS conference
Date: 20.02.2018, Place: Nürnberg, GER
Conference link
Markus Grete held a talk at the Net Law Conference in Nürnberg about the right staffing and needs of a data protection officer at a small medium business or mid-size company. The Net.Law.S Conference is a platform in German-speaking countries for legal issues surrounding digitization. The focus is mainly on current legal issues in the area of ​​tension between law and digitalization.
Privacy Camp in Brussels
Date: 23.01.2018, Place: Brussels, BE
Conference Link Attended the Privacy Camp organized by European Digital Rights (EDRi) and some other privacy-friendly organizations. The EDRi is an association of civil and human rights organizations from across Europe. Whenever citizens' rights and freedoms in the online environment are endangered by the actions of political bodies or private organisations, they ensure that they are respected.
FPF Privacy Workshop
Date: 10.11.2017, Place: Leuven, BE
Conference Link Notably also was the Privacy Engineering Research and the GDPR Workshop that took place on the 10 November 2017 in the University of Leuven near the the beautiful center of the EU, Brussels, Belgium.
The Workshop mainly focused on privacy and the application of the GDPR (General Data Protection Regulation)

IT-SA IT Security Conference
Date: 11.10.2017, Place: Nürnberg, GER
Conference Link IT-SA is Europe's largest IT security fair and one of the most important worldwide. Whether cloud, mobile or cybersecurity, data and network security - the fair is a unique platform for IT security officers, developers and providers of IT security products and services.We were delighted to visit the Conference and had really good talks about the gdpr and met a good friend from msg munich who is part of the OWASP and IPEN Projects.
IPEN Workshop 2017
Date: 09.06.2017, Place: Vienna, AUT
Conference Link The Internet Privacy Engineering Network (IPEN) workshop took place at the Austrian Computer Society (OCG). More detailed information about the workshop can be found at the conference link.

This web page does not use any fingerprinting technologies or cookies or any kind of anti-privacy analytics
apart from the provider tracking shortened IP addresses and visited pages for security reasons with no further analytics on that,
if not needed for restoring security or doing forensics in case of attacks.
Datenschutz
Die einzigen von dem dieser Website gespeicherten Daten sind providerseitig rollierend verkürzt gespeicherte IP Adressen und besuchte Unterseiten, die nur im Falle einer Sicherheitsverletzung zu Angriffsforensikzwecken betrachtet werden. Keine Cookies, keine Java Scripte.